Welcome to Ronald P. Babich, DDS
Your Premier Dentist in Montville NJ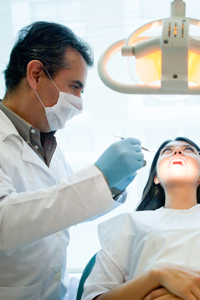 Here at Ronald P. Babich, DDS, our friendly and professional staff works hard to ensure that every patient feels as comfortable as possible during their appointment. We believe in providing excellent care you feel good about and provide you with a calming environment as well as access to personable dental care experts.
Our office utilizes state-of-the-art equipment to ensure that patients are receiving the highest quality of dental care available. We feel it is important to stay current on everything changing in the world of dentistry, so that we can handle any situation we may face.
Thank you for visiting our website. On these pages you will find valuable information about our office and our services. Whether you are a new or existing patient, if you have any questions, feel free to call us today so that we can help you.
For dental care you can trust, come to Ronald P. Babich, DDS today!